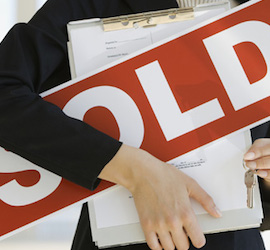 On 6 May 2014 the Queensland Parliament passed the long anticipated Property Occupations Act 2014. The Act will repeal the current law regulating residential conveyancing, off-the-plan sales and real estate agents in Queensland under the Property Agents and Motor Dealers Act 2000. The new law will not take effect until it is "proclaimed"–sometime in the coming months.
The State Government has committed itself to reforming the real estate industry and has conducted lengthy stakeholder consultation.
Once proclaimed the law will:
abolish the statutory maximum commission that real estate agents can charge
remove the requirement for real estate agents to disclose to buyers the commission they are charging
abolish certain consumer protection measures, including the Warning Statement and Body Corporate Information Sheet that presently must be attached to residential contracts
abolish price guides for properties sold at auction
abolish the restriction that prevents an agent receiving a commission when they have a beneficial interest in a property as buyer or seller
remove the statutory cooling-off period for certain buyers who enter into contracts for properties passed in at auctions
remove the requirement of an independent solicitor's certificate to be provided to waive or shorten the cooling-off period
Once proclaimed the new Property Occupations Act 2014 will affect many different stakeholders in the real estate industry as it seeks to reduce red-tape, simplify the paperwork involved in buying and selling residential property and deregulate aspects of the real estate industry.
Buyers should be aware of the changes that will soon come into effect. All parties to a residential property transaction are strongly encouraged to seek legal advice before signing a contract.
The Attorney-General's press release can be found here. The Queensland Law Society's press release can be found here.