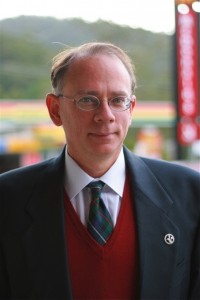 CRAIG RAY | Principal
LL.B. (Hons.) Grad.Dip.Leg.Prac. MQLS
Craig Ray has almost 30 years experience as a solicitor in Brisbane. He began practising in Brisbane's CBD as a member of a small commercial firm and went on to practise at an international top-tier firm before establishing his own practice at The Gap in 1989.
Born in Far North Queensland, Craig attended school on the Atherton Tablelands. He moved to Brisbane to study law. He graduated with a Bachelor of Laws with Honours and went on to undertake a Graduate Diploma in Legal Practice.
Craig has taken on various community roles, including at present being:
the President of Kidsafe Qld
a board member of the Child Accident Prevention Foundation of Australia
a board member of the Australian Resuscitation Council
Chair of the Governance Committee for Scouts Australia
President of Shed Happens for Men at Ashgrove, The Gap
For many years Craig has provided pro bono services and advice to community organisations such as Scouts Australia, Scouts Queensland, Community Supporting Police in Queensland, the Friends of Newstead House and the Volunteer Rifle Association PNG.
Areas of practice
Craig practises in many different areas of law. His main areas of practise over the last 30 years have been:
Property and commercial law
Business transactions
Wills and estate administration
Family law
Personal injuries law
Civil litigation